Meet Deirdre Barry, Mullingar's Self-Starter In The Greyhound Game
This article was originally published in July 2020 on Balls.ie
Many sports are only now returning to normal operation following the COVID-19 lockdown and Greyhound racing is no different.
Over the last few weeks, Greyhound Racing Ireland has slowly begun to open its doors to the public again, and greyhounds are back on the track.
The news has been hugely welcomed by greyhound racing fans and trainers alike. One trainer in particular who is extremely excited to have her dogs back on the race track is Deirdre Barry.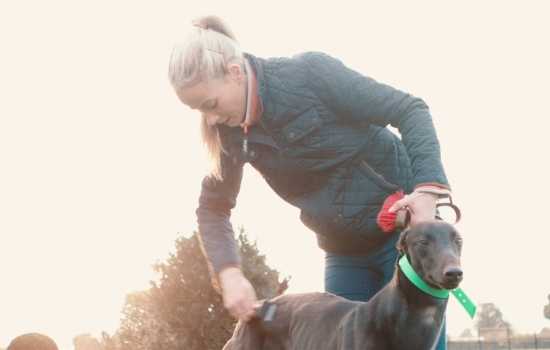 At the age of 21, Deirdre started from scratch in the industry and has since built her own training facilities and racing business all by herself. She has an inspiring work ethic and love for the animals she trains.
Deirdre is from outside Mullingar and says she became fascinated by greyhounds from an early age.
"My mam brought me to the track in Mullingar for my 11th birthday and I was just fascinated by them. Their speed, their athleticism. Then I started working there when I was about 16 and for my 21st birthday my family bought me my first dog but sadly I lost him only a few months ago."
"It's a fantastic industry to be involved in. From the moment a pup is born you hold it in the palm of your hand. You just always have something to look forward to. You spend every day with the pup watching it mature into a race dog. You get to know all the personalities. I've always loved dogs. I just love everything about them.
"They have their own little personalities and I love getting to know them and trying to figure out what's best for them so that they reach their full potential. You just learn something new every day. No two days are the same. They're just so happy to see you and always in such good form. They're all equal and seeing the excitement on their faces when they know they're going racing is what makes me so passionate about greyhound racing. They love it, so I love it."
Deirdre is incredibly dedicated and determined to succeed in the sport. Despite having to compete in what is undoubtedly a male-dominated industry, she isn't phased in the slightest.
Deirdre says that she's more than used to being one of the only women in the workplace and enjoys outstanding support from her friends.
"I got my first dog when I was studying engineering, so I'm well used to being outnumbered! Sometimes it's a tough job physically with some of the things you have to do but other than that it doesn't make any difference. The dogs don't know any difference. It doesn't make your dog faster if it's trained by a male. It doesn't matter really."
"My friends know how much work is involved and they know how hard it is for me to go anywhere. They're very understanding about that and they know I'm always going to be late for everything! They like to come visit me when there's small pups and sometimes they come watch the dogs and it's a great night out for everyone."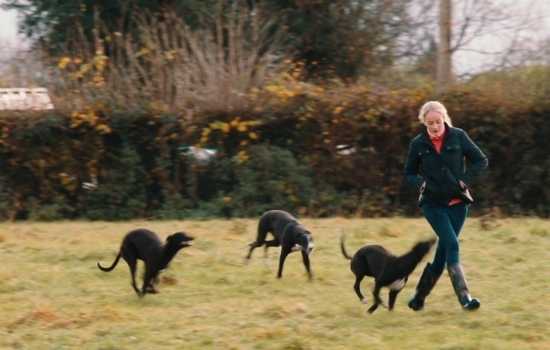 With the sport having returned last month, Deirdre has been able to have her dogs back on the racetrack again. Along with being delighted to return to the track herself, Deirdre says seeing her dogs reactions truly shows how much they love taking part in the sport.
"It's absolutely brilliant to have greyhound racing back. Last Friday was my first night racing again and to see all the tails wagging and all the excited dogs, it was just brilliant. It just really shows how much they love to race. It doesn't really feel like work when both you and the dogs are doing something you love."


Video: Deirdre Barry - Our People, Their Day