'Every Dog That Leaves Our Care Or Stays In Our Care Is Going To Be Looked After'
This article was originally published in August 2020 on Balls.ie
Search a thesaurus for synonyms of the word 'droopy' and words like flabby, languid, and wilting pop up. But for those who follow Irish greyhound racing, the word droopy is associated with some of the country's fastest and most dynamic greyhounds. It's keenly linked to the Dunphy family of Portlaw, Co. Waterford. And central to development and advancement of Droopys Stud, a third-generation breeding stud, is 29-year-old Aoife Dunphy.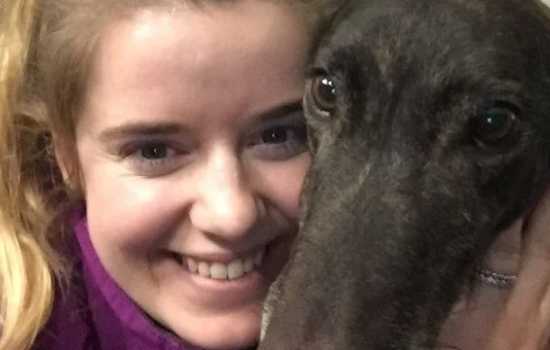 The Dunphy's built one of Ireland's most successful studs on a 150-acre farm in Ballyvalican. Aoife is a massive part of the family business. She's a sales rep selling greyhound feed when she's not working at home alongside her father Michael and uncles Sean and Pat.
Naturally enough, Aoife developed an interest in greyhound breeding from a very early age. As any family who works with greyhounds knows well, breeding is a job that includes no days off. The dogs require love and attention 365 days a year.
"Growing up in our house, the dogs have always come first," Aoife says. "Whether it's a family wedding or a family funeral even. I've always had a keen interest in the breeding side of things and in trying to get a good litter off a new stud dog."
Breeding can be inexact science but the Dunphy's have enjoyed incredible success over the years with the likes of Droopys Jaguar and Droopys Fergie.
"You're lucky with some and not so lucky with others, but that's one of the nicer aspects of it. You're looking at a Derby winner come through the door or a Classic winner come through the door and that's pretty special," she says.
"Pedigree is a really big attribute, but we also look for dogs that were popular as well. If the dog was getting to the classic finals or has competed in a lot of big races, the public can see them a lot and generate a soft spot for them. And then we have our eye out for an outcross. A lot of the dogs have a similar breeding, but every now and again you're looking for a dog with no attachments. Every now and again, we might look to Australia or England to bring over one of their dogs."
Anyone who's been to a greyhound race will know that learning the colourful names of the dogs is always one of the highlights of the evening. Aoife shed some light on how the name selection works at Droopys Stud.
"You'd get these papers and you look around the kitchen for literally anything, like 'Droopy's Teapot'! We've had so many of them but we always have a really special name reserved for a dog that we think is pretty good. One of our best dogs would have been named Droopys Kewell, who was named after Harry Kewell when he was at Liverpool. We're a massive Liverpool family. He lived until he was almost 14. We just knew him as Harry. We also had Droppys Vieri and Droopys Maldini and they would have been very, very good."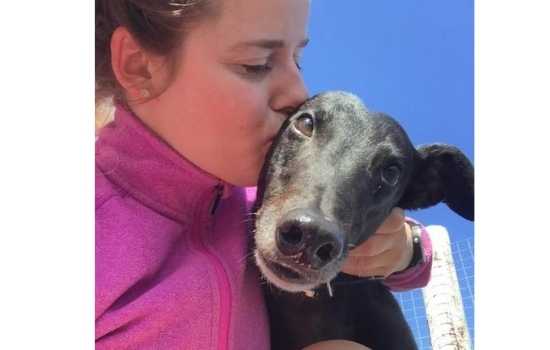 For the Dunphy's, their investment in their dogs does not just end when a dog retires.
"It's a priority to everybody now. We're putting it before ourselves that every dog that leaves our care or stays in our care is going to be looked after."
Like everyone in Irish sport, the greyhound racing community was disappointed that spectators will not be allowed to attend racing fixtures until mid-September due to covid-19 restrictions. That said, with a sister who's a frontline worker, Aoife has quite a unique perspective on the lockdown and feels that despite the understandable disappointment, we should all be happy to have sport back in our lives in any form.
"My sister is a covid nurse in Limerick, so while everyone wants normality back, we're looking at the other side. We spent 14 weeks away from her. She wouldn't have a huge interest in greyhound racing, but even she was saying she'd love a night at the dogs!
"It was a sense of normality, and with the Derby being on, it was a bit of a kick, but at the same time, we're very, very lucky the Derby is back up and running. It's a credit to a lot of the sponsors, who've stood by the sport. And whilst we mightn't be able to go and watch the racing physically, we can watch it online. For us and other families breeding good dogs, for them to run the Derby this year is massive on its own."