Fundraising & Benefit Nights
Are You Looking To Fundraise?
Forget the latest fad fundraising tactic that EVERYONE is trying and go for something with a proven record - like a Fundraiser Night at the Dogs
We have the perfect venue at Kingdom Greyhound Stadium with both indoor and outdoor space, food outlets and bars!
So not alone can you raise some desperately needed funds, but your club members and their friends can enjoy a great night, building an even stronger club spirit.
We work with your every step of the way and promise to make it is so easy that you will forget you are the organiser!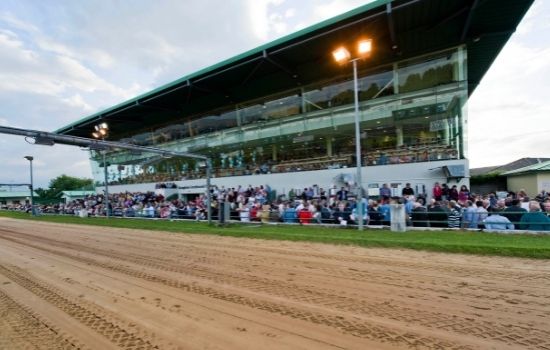 What are the choices?
Ticket only Event - The most popular choice!
We print up to 1000 tickets which can use to generate up to €20,000 (depending how you price the ticket and how many you sell)
Each ticket is individually numbered so it can double up as an entry and prize draw ticket.
Buster Race Tickets - A proven Club Favourite!
720 tickets to sell with a potential of raising up to €21,000!! (Depending how you price the ticket)
Each ticket has its own unique numbers combination which could also be the winning combination of your dedicated race.
Finish off the night in style and present the winning Trainer & Greyhound with a trophy and jacket!
Additional Revenue Generators -Simply add one of these to further boost your funds!
Raffle Licence (for the night of your event)
Greyhound Nominators (virtual greyhound ownership for one night only – you could be on the winners' podium!)
Race Sponsorship (see your name in the race-card!)
Screen Adverts (see your name in lights!)
Create Your Own Advert Booklet
Auction
Why not combine any of the above with your Awards Night or Special Recognition Night to give the night some extra buzz!

NOTE: list of additional revenue generators may change per location
Contact: Declan Dowling for further enquiries
Email: declan.dowling@grireland.ie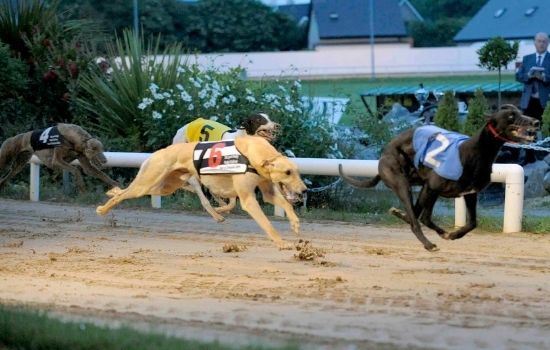 Raising funds for your good cause & the IRGT
Did you know that 2% of ALL winning prizemoney is donated to the Irish Retired Greyhound Trust? And that the Irish Greyhound Board then match that amount in another donation?
So that means that not only is your cause raising funds from your fundraising event but so is the Irish Retired Greyhound Trust (IRGT).
Want to know more about the work of the IRGT? Visit their website www.irgt.ie

Testimonials
Lios Tuathail AC
"What a night, great atmosphere and club colour, fantastic club turn out and overall a great family occasion at our fundraiser last Friday evening. The highlight of the night was our Relay race which was a combination of our club athletes from U13 up taking to the sand track with gusto along with Nathan showing his running skills against the dog.
Fundraising is never easy and it requires great effort and determination.
From our Race Sponsors, Advert sponsors, Donators and Spot Prize Sponsors to all who purchased Nominator, Buster and General entry tickets, the support we received was overwhelmingly positive and beyond expectation. Your support is truly valued and would encourage club members to acknowledge your contribution to fulfilling our fundraising ambitions. We would also like to thank all our club members who invested so much time and effort into making the night such a success.
We would like to take this opportunity to thank Declan Dowling and his team at the Kingdom Greyhound Stadium for all his support and to Joe McCarthy for his advice and guidance in organising this event. To Miriam, for her hard work in having a great Raffle on the night. A big applaud to Fozzy Fozzistal for taking on his 6 hrs Treadmill challenge and in the process running 65.2 Km on the night.
Despite our lack of dedicated facilities the club's results, at juvenile and senior level, have made us the top Athletics club in Kerry for the years 2016, 2017, 2018 and again this year, 2019. We have highly skilled coaches and enthusiastic athletes with over 180 members to date. This is great credit to all involved and now the drive for five begins. We do feel that we have a disadvantage as we have no dedicated facility and home to progress in. This is what we would like to change and to build a home where all budding athletes can progress and get the best opportunity."
* * * * *
We are a voluntary organisation located in East Kerry that came together a number of years ago to provide recreational facilities for Barraduff and the surrounding areas. The name of the organisation is The Barraduff Community Field Organisation. It is a completely voluntary organisation and it has charitable status. We approached South Kerry Development Partnership to secure funding to develop a six and half acre site that was owned in trust for the community and after a Feasibility Study to determine the needs of the area, we were granted 500K euro in grant aid under the Leader programme but we would need to match it with 170k euro of our own in order for the project to go ahead. This was a huge task so after much discussion we decided that we would have to come up with some very good ideas as far as a fundraising strategy was concerned.


So one of the first suggestions that was made was that we would enquire about running "A night at the dogs" and I must say that it proved to be a winner from the word go. We invited Declan Dowling from The kingdom Greyhound Track Tralee to our meeting and he gave us a great insight as to what was involved in running a successful event, he left us in no doubt that there would be a lot of hard work involved but he assured us that if we would be prepared to put in the work it would pay off handsomely.

So after discussion we decided that we would concentrate on three options. Firstly getting each of the races sponsored to the tune of 1k euro each. Secondly we would run a Buster race, selling tickets for 20euro each and as there are seven hundred and twenty combinations as to how a race can finish it meant that we would have to sell all the tickets to cover all the combinations. These tickets also admitted two adults and two children in to the stadium on the race night. We also decided to produce a book of ads on the night at 100euro for a full page or 50euro for a half page ad.


The first thing that we did about four months before the event is that we got all the races sponsored then at about three months we canvassed for adverts for the book and we secured a one hundred and sixty page book, and then at about two months we set about selling the Buster race tickets at 20 euro each. We got great support from the surrounding areas. Any help that we needed from The kingdom Greyhound Track and particularly Declan Dowling was always forthcoming and we found them a pleasure to work with.


On the night itself we had two buses from the area travelling to the stadium as well as several car loads of people and we had a wonderful night. Everyone enjoyed it immensely and spoke about it for a long time afterwards. It made almost forty thousand euro for the Barraduff Community Field Organisation and we found it a great experience and we would recommend it to any group that would be interested in running a good fundraising event. It was also a good fun night out and enjoyed by young and old. I would have no hesitation in saying that it was a very positive experience.

Liam Warren. Director. Barraduff Community field Organisation Ltd.