Fundraising & Benefit Nights
For clubs or other groups looking to raise money, a Night at the Dogs is one of the most social and enjoyable ways of going about it.
Depending on the numbers you expect to attract, you can attend an existing night in Youghal Greyhound Stadium – or even stage a one-off night that's all about your group.
Talk to us about Fundraising opportunities
Over the years, we've helped many local schools, clubs and charities to achieve their fundraising targets. Talk to us about how we can help you.
Call John McGrath, General Manager, on 061 448052.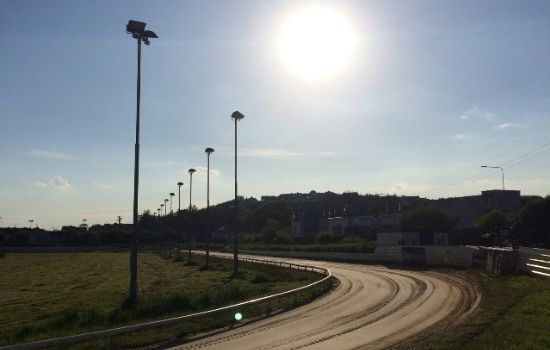 A proven track record
Every year millions of euro is raised for clubs, organisations, schools and charities at local Greyhound Stadia right across Ireland. So not alone can you raise some badly needed funds, but your club members and their friends can enjoy a great night out at the same time, building an even stronger club spirit.
Among the facilities at Youghal are:
Fast Food
Public Bar
Indoor and Outdoor Seating
Parking
RAISING FUNDS FOR YOUR GOOD CAUSE & THE IRGT
Did you know that 2% of ALL winning prizemoney is donated to the Irish Retired Greyhound Trust? And that Greyhound Racing Ireland then match that amount in another donation?
So that means that not only is your cause raising funds from your fundraising event but so is the Irish Retired Greyhound Trust (IRGT).
Want to know more about the work of the IRGT? Visit their website www.IRGT.ie.
Address
Youghal Greyhound Satdium,
Youghal,
Co. Cork
Telephone
024 78 000
(024) 91967 (Fax)
E-mail: john.mcgrath@grireland.ie